Whenever my fellow students and I talked about our accommodation, I always brag about my place, Yuk Shing Building, because it has very high value for money! Transportation: It takes just only three minutes walk to Mongkok MTR station, and it is easy for us to go to school; with the shuttle bus just around Metropark Hotel Kowloon and Sai Yee Street, it is easy to travel back to Shenzhen directly without hassle!

Location: Langham Place is just around the corner, so it is very convenient no matter if you are buying something for yourself or for others; daily shopping also made easy with the wet market downstairs and supermarket just a few steps away; there is even a post office just around for parcel collection.

Room space: I am living in standard double which is the smallest room types with bunk bed, yet there is sufficient space for two people walking around the room.
Furniture and appliances: Every one got a desk, a wardrobe and a bookshelf, and there is even a storage drawers by the bed; unfortunately there is some minor flaws for my desk, I hope that Contented Living would make a better selection for the desks in the future; there are microwave, washing machine and fridge inside the kitchen, so you just have to bring your rice cooker and you are good to go!

Service: Staff are very nice, and they will sort things out for you attentively whenever you make your request by calls! Appreciate it!

With such a nice condition, there is still a discount for two persons joining together, what a deal! It almost sounds like I am a salesperson, anyway, I'm really satisfied!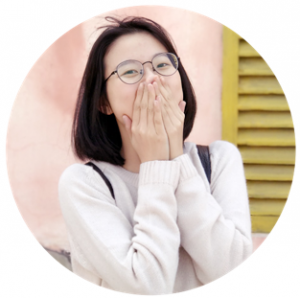 Wang, Zhi Lei, China - BU 2017-18 (Yuk Shing Building,Mong Kok)
The design of the house is very stylish, the flatmates are very nice and great to get along; the customer servicing here is responsive and the cleaning schedule is regular and on time.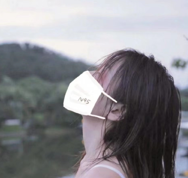 LI Wenchi, Jiangsu, China - BU 2021-22 MSocSc Media Management (29-31 Battery Street, Jordan)
The place here is quite roomy at a quiet location with all the greenery around; and it is also a convenient location with diners around. And I like my room with separate bath and shower.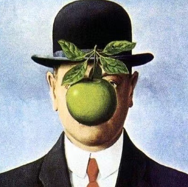 ZENG Songshan, Guangdong, China - CUHK 2021-22 PhD Biomedical Engineering (Harmony Villa, Shatin)
Located in the heart of Mong Kok, this flat has a spacious living room with a balcony that shows a football field. The kitchen is also big for Hong Kong standards and well equipped. Rooms are luminous and cozy. It is hard to get bored in the area. It is full of restaurants, cafes, and bars. It is also surrounded by shops and markets. The area is very busy during the day although quiet enough at night. The location is great. It takes less than 5 minutes walking to get to Mong Kok MTR, from there it takes 15 minutes to get to Central. There are also red mini-buses to come back home from the Island all night. At a walking distance from Mong Kok East, it is very convenient to travel to Shenzhen or to visit the Moko mall.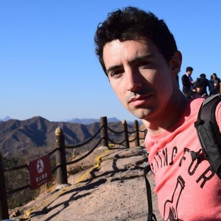 Lucena, Francesc - 2017 (Hung Kwan House, Mong Kok)
A very convenient neighborhood with many local amenities, eateries, convenient stores and many more. There is a cleaning lady that comes to clean the flat weekly and if I encounter any problem with the room, the staff at Contented Living respond very quickly.

Besides, they also provide many different services and gifts for their tenants, such as helping us to sign up for a mobile phone plan and also provide 3D photos on the view of the flat.

When the typhoon or bad weather is hoisted, they will send friendly reminder email and WeChat post. I feel like home living at Contented Living.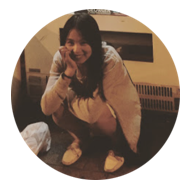 Li Si Meng, China - HKU 2017-18 (228 Des Voeux Road West, Sai Ying Pun)
The roomies are very nice, and the regular room cleaning service saves us from many troubles compared to renting houses outside. Guess I will be staying around as long as I could!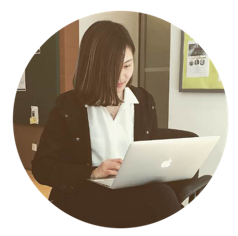 Li, MengYan, China - HKU 2017-18 (Sai Ying Pun, 228 Des Voeux Road West)
I lived here (with Contented Living) for one year. I was very satisfied with their service. The living environment was lovely, clean and tidy. Every week there was a cleaning lady came over to clean up the place, which guaranteed the overall cleanliness of the flat. The management staff came to check up the facilities regularly to make sure everything was safe, including the surveillance camera, glass windows and rooftop facilities. There was a big rooftop in the building for communal use. Although I requested to change my room because of some problems, all the staff were very helpful and sorted out these problems altogether. Overall, their service attitude was very good.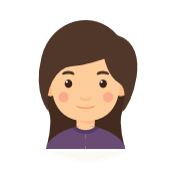 Cong Ying, China - Baptist University Fall 2013-14 (568 Canton Road, Jordan)
It's like a big family here. I just need to bring my luggage and move in right the way. I make a lot of new friends here in this year. Now I really feel uneasy to move away from my friends. Having said that, the facilities here are fulfilling our requirements. You can find everything you need.​

Wang Zhen,China - Poly U Fall 2013-14 (568 Canton Road, Jordan)
I have lived here for a year. Although the time is short, I still have to praise Contented Living. First of all, the house is located in the center of Hong Kong. It is very convenient to travel. I rent a single room, although the room is not large, but the equipment very complete. The most important thing to praise is that Contented Living has a very good service attitude, and the speed of dealing with problems is also very fast. Public places are cleaned every week. This is a service that can't be paid for the same price outside.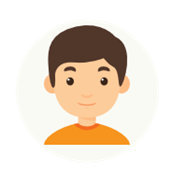 Xu Haoming, China - Poly U Fall 2014-15 (568 Canton Road, Jordan)
I have been lived in Contented Living for nearly a year, and I am very fortunate to have my choice. First of all, the walking time of the Sai Ying Pun subway station is less than one minute (7 minutes from the HKU), which makes me feel very convenient to travel and go to school. Downstairs, Wellcome and other food and beverage outlets and bakeries are abundant, and life is very convenient. Sai Ying Pun is an old residential area, and the quality of residents is generally high and relatively safe. In addition, the biggest problem when I was looking for accommodation was to find a roommate. Contented Living solved this problem well, arranged roommates for us, fare pricing, and all the residents had a strict review, which made me feel very relieved and at ease. . The 24-hour security guard downstairs is passionate and responsible, so I feel relieved.

Patty Zhao, China - HKU 2015-16 (Wai Yuen Mansion, Sai Ying Pun)