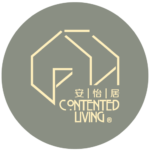 Introduction
Established in 2012, Contented Living provides accommodation service for students and short-term visitors coming to Hong Kong. As the authorized supplier of 6 universities in Hong Kong and the partner of private sectors, Contented Living has a large selection of properties for rent on Hong Kong Island, Kowloon and the New Territories, etc., and we also offer professional management service.
Recognition from 6 Hong Kong Universities and Private Sectors
Recognition from 6 Hong Kong Universities and Private Sectors
Contented Living has been recognized as the accommodating supplier by the following private sectors

The properties we offer enjoy convenient traffic
All the apartments are located near the MTR station with convenient traffic and good public security. Each apartment is installed an electronic password-lock and after the previous tenant moves out of the apartment, the password will be changed to guarantee the safety of the new tenant.

The apartments we offer are in move-in condition
In all the apartments for rent, you can find wardrobe, bed, desk and some cooking utensils. Other domestic appliances, like washing machine, fridge, kettle and television are also available. We are trying our best to make the short-term visitors feel convenient and comfortable.

We help you find your roommates
Out of the consideration that visitors home and abroad may not find a roommate to sublet the accommodation, we will do our best to find you a terrific roommate with the similar background.

Other various fees are included in rent
Except the water bill, electricity bill, gas bill and others that the tenant has to pay, other fees, including the property management fee, business rates and land rent are all included in rent. We promise we will never charge our clients intermediary fee.
As for the landlords, our company will redesign and redecorate your properties and carefully choose well-bred tenants in order to generate more property returns and improve overall occupancy rate. Our company also helps the landlords with lease documents, rent collection, and so on. If any maintenance is needed during the rental period, we can provide maintenance service on behalf of the owners. All the landlords need to do is to enjoy the high returns of their properties.