2017 CLL Orientation Party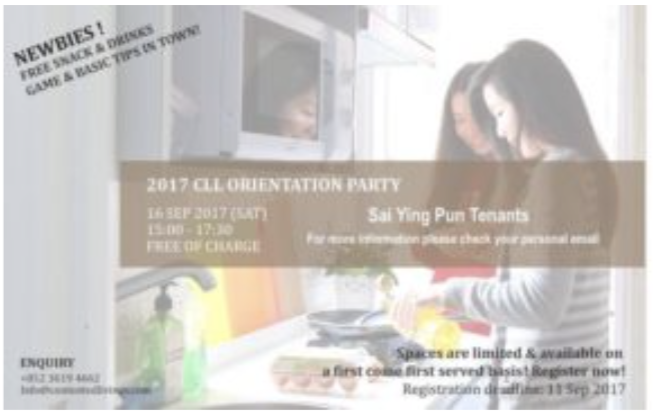 Welcome to join our community and here we have all interesting people coming from all over the world!
No matter you are new in town and still struggling to fit in; or have been hanging around long enough to be a tour guide in Hong Kong, we would like to invite you to join our 2017 CLL Orientation Party, where you could meet us, the Contented Living team providing assistance in your coming stay; get some smart tips to start with your adventure in Hong Kong; and of course, meet some new neighbours / friends around who might not just be helpful for your study / daily lives, but also a support for you at times and bring you joy and warmth during your stay here! So come and build this place together and find yourself at your new "home" here with us!