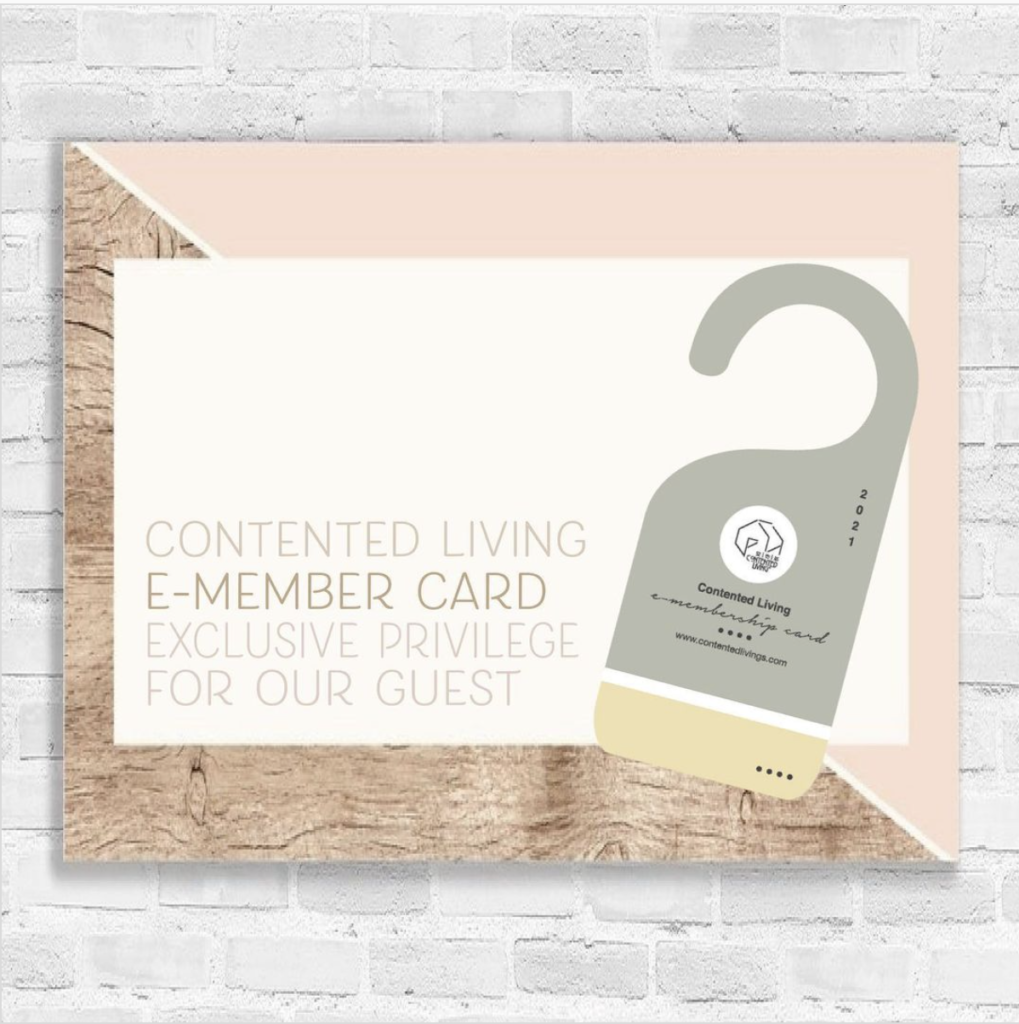 WE WANT YOU TO GET THE MOST OUT OF YOUR LIVING EXPERIENCE AT CONTENTED LIVING!!
We are introducing our new e-membership card that has the most updated food and entertainment, allowing you to enjoy whilst living cozily in Hong Kong!
We have cooperated with these merchants who provide exclusive offers ONLY for the tenants.
Tenants should received the e-member card in the tenant app, start enjoying the special offers today!
*Terms and conditions apply*
Please stay in touch by the MeWe, Facebook and Official Website of Contented Living for updates.
Facebook: 👉 https://bit.ly/3lIN8wO
MeWe: 👉 https://mewe.com/p/contentedliving
Official Website : 👉 www.contentedlivings.com