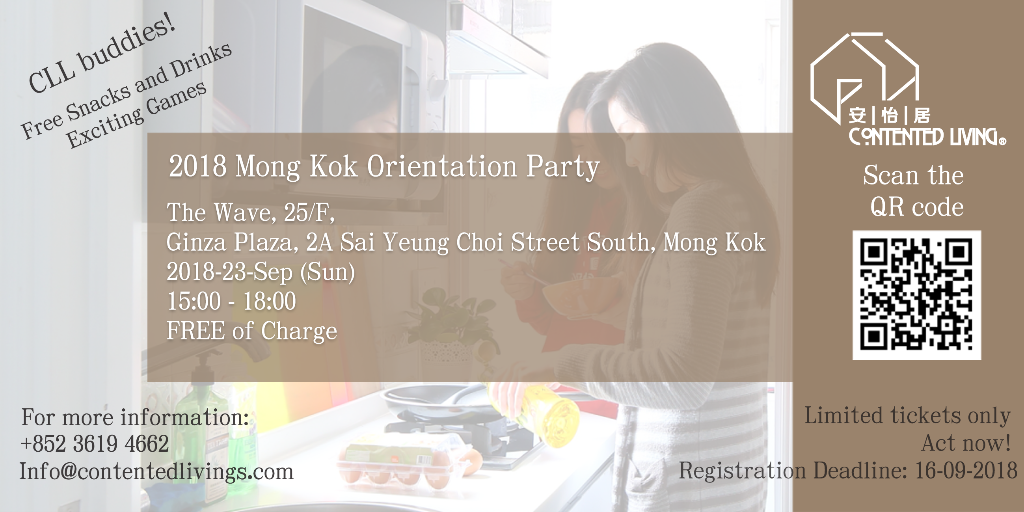 Hi there CLL buddies!
 Welcome to join our community and here we have all interesting people coming from all over the world!
Every year while most of you have settled with your new home, we always organise an Orientation Day to welcome all of you to this one big community. We think that it would be nice to get along with new neighbours, meet interesting people and we do hope you could feel safe and warm with this community, after all, this is your new home!
For this year, we are very pleased to announce that we have a generous mystery sponsor for the event, so the Orientation Day will be FREE OF CHARGE for all guests with delicious snacks and drinks provided and every one of you can even take home with a piece of Chinese traditional mooncake as the souvenir of the event as well as the goodwill from our sponsor on the Mid-Autumn Festival. So what are we going to do on the Orientation Day? Besides of some super fun games, we have also invited some Expats to share their adventure in Hong Kong and they are all ready to give you the best advices you could possibly get at the very beginning of your journey.
2018 Mong Kok Orientation Party
Date: 23-Sep (Sun)
Time: 15:00 – 18:00
Place: The Wave, 25/F., Ginza Plaza, 2A Sai Yeung Choi Street South, Mong Kok
Map:https://goo.gl/maps/BJvR5pZFsD22 *FREE of Charge | Complimentary Snacks and Drinks | Mooncake Souvenir
*If you are not staying at Mong Kok or Sai Ying Pun Districts, please feel free to select one of those Orientation Day to join in
*Every guest can only attend one of the Orientation Days but not both
*Registration Deadline: 16-Sep (Sun) 23:59 Due to limited space, the party is available on a first-come-first-served basis, so why wait? Register now by filling the form below:
ttp://contentedlivings.mikecrm.com/2svedHh
Should you have any queries, please feel free to let us know by call at +852 3619 4662 or email to [email protected]